Professor Adam Guastella - Principal Research Fellow and Clinical Psychologist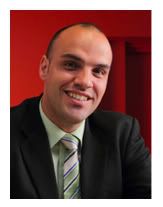 Contact details
Email: adam.guastella@sydney.edu.au
Phone: +61 2 9351 0539
Postal Address: Brain and Mind Centre, 100 Mallet Street, Camperdown 2050, NSW, Australia
Profile
My primary interest is in developing novel treatments to improve social well being in young patient with novel mental health problems. This research has led me to study social cognition development and social anxiety in patient's presenting with a range of mental illnesses (anxiety, autism, psychosis, substance dependence). I have developed, with my students and collaborators, new therapy programs, new drug targets, and new techniques to assess and treatment mental illness. It has led to expansion into psychopharmacolology and psychophysiology, imaging, and neuropsychology.
My research may take the form of cognitive-experimental investigations aimed at understanding how biology can interact with psychological processeses to cause, maintain and recover from mental health problems. Alternatively, it may take the form of developing new interventions to be integrated and evaluated in our community treatment clinics.
We are based at the Brain & Mind Centre, University of Sydney (Camperdown)
What are the most significance aspects of this work?
Our team has advanced new methods of treating social difficulties. Our lead research explores the use of oxytocin based enhancement of social difficulties. We have shown for the first time how various medications can be used to improve 1) learning capacity and 2) social understanding and empathy for the first time. This research is changing our conceptualization and understanding of the biological bases of social difficulties and providing new avenues for treatment.
We have also focused our group based social skill and cognitive-behaviour therapy programs on new and novel approaches to treat social anxiety, autism, and early psychosis. We aim to improve skills in connectedness, understanding, and accuracy in social relationships. We are proud of these programs and are world leaders in this fields.